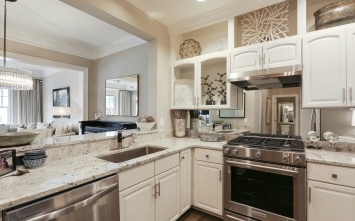 We wrote a recent post that covered the most common questions we hear about the Design Build process itself. But how do you decide if it's the right approach for your own remodel, renovation, or custom build?
Any home improvement project should be a rewarding experience. Understanding project delivery methods and choosing the one that best fits your needs is the key to success.
Here are the top five questions you should ask yourself before hiring a design build firm to bring your home's transformation to life.
Why do I want to remodel?
This may seem obvious, but the scope of your project can determine whether Design Build is the right approach.
If the answer is to upgrade outdated fixtures and appliances or make other minor changes, you may not need the services of a designer/architect.
If you want to change the overall style of your current space, create an open floor plan, repurpose rooms, or add on for a growing family, Design Build is absolutely the answer.
Do I want to work with my own architect?
Most professional architects have the potential to deliver the home of your dreams on schedule and at a price that works for you. The upside to working with a design build firm's architect is that there's one single party responsible for both phases of design and construction. The budget and schedule are set from the very beginning and the design pros then come up with a plan that can be achieved within your budget and time frame.
How much guidance do I need—or want?
Some people love doing all the legwork involved with making material selections. General contractors typically do not have a process in place for the selection of fixtures, appliances, cabinets, countertops, and other materials. A design build firm guides you through the entire process and helps make choosing these items easier and less costly.
Will I save money by choosing a design build firm?
Since you pay for the initial plans, using a separate architect may increase your upfront costs. Working with a design build firm lets you control your design and budget with the builder from the get-go. Everything "under one roof" helps you save on cost because both services are combined.
Is there a difference between design build firms?
It's true, there are many remodeling firms in the Atlanta area for you to choose as your Design Build partner. And most define the services they provide, their processes, and their local reputations in a similar manner.
We believe what sets Infinite Home apart is the value we place on building genuine, integrity-based relationships with our clients. We're proud of our reputation for quality design and we work hard to earn your trust.
Use these questions as a guide in determining if your project would benefit from the Design Build approach. Then take a tour of our complete portfolio and contact us to schedule a conversation. We look forward to working with you!