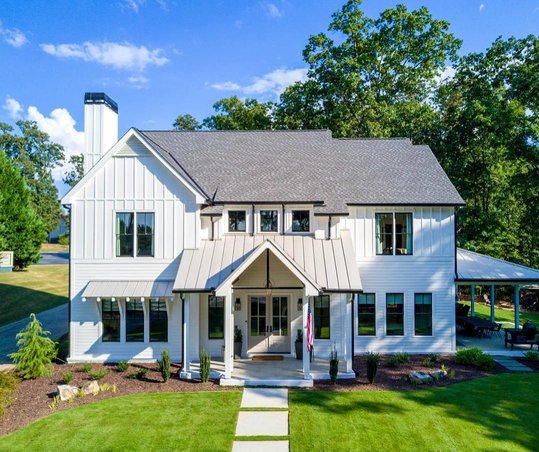 The construction phase – it's where we turn ideas on paper into reality! Our construction process is designed to minimize disruption and anticipate challenges, all in the pursuit of an enjoyable remodeling experience.
Delivering Your Vision
Once the agreement is signed, permits are in place, and materials delivered, construction begins. Our design team is committed to working together to guide your project from site preparation to demo and build. Throughout the process you can:
Access project management software at any time to check on plans, specifications, change orders, schedule changes, and project updates.
See daily site photographs.
Follow along with your Gannt calendar.
Have your questions and concerns quickly dealt with.
Site Preparation
A lot of people think construction begins with demolition. But before demo begins, we prep and protect your home for what lies ahead. Whether you decide to stay in your house or not during construction, our top concern is planning for the project's impact on your family's life. We start with the practicals:
Safety and lock-up procedures.
Pet issues.
Creation of a temporary kitchen or other living areas.
Dust containment.
Construction dust! It's the bane of any remodeling project. This stubborn substance can work its way into crevices and corners you didn't know your home had. We use room barriers, sticky mats, rosin paper and tape, and sealing off air vents to help control it. While there's no system that completely eliminates dust, solutions like air scrubbers and dust extractors do a good job of catching dust before it travels further into your home.
Work in Progress
During construction we take special care to protect your home and maintain a clean and healthy work area. You never need to worry about mud being tracked inside, people smoking on your front porch, or trash littering the yard.
We also keep you informed of instances that may impact your day, like when we need to use high-odor products or when there will be excessive loud noise from power saws.
Project Communication
A huge part of making the remodeling experience a rewarding one is through great communication. Our clients consistently rave about our attention to customer service.
Your project manager is always available to answer any questions you may have. And our online scheduling software makes communication a breeze. We really, really, want you to enjoy the remodeling experience!
Learn More
If the design and planning stages are where the magic begins, construction is where your vision comes to life! Whether you're looking to renovate or build a beautiful new home in the Atlanta area, we invite you to view our portfolio and then contact us to schedule a conversation. We look forward to making your remodeling ideas a reality!