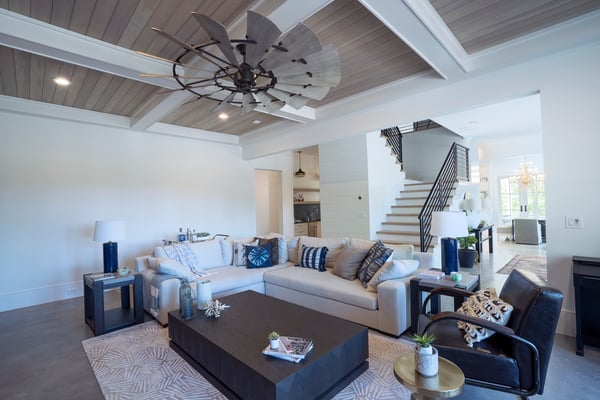 Who you partner with can easily determine whether you have a great experience or one you can't wait to forget. That makes it important to choose wisely. Start the search by educating yourself on just what makes for a great design build firm.
Things to Think About Before Hiring a Design Build Firm
One thing is certain: all design-build firms are not created equal. It takes a certain level of experience and expertise to deal with multiple issues like design, planning, estimating, scheduling, construction, cleanup, management, and warranties.
At a minimum the design build firm you choose should meet these criteria:
Tested and proven systems and processes that keep your project on budget and on schedule.
A communications system that keeps you informed 24/7 of plans, specifications, change orders, schedule updates, and other relevant project information.
Established relationships with quality local trade and craftspeople.
State of Georgia license, and insurance and warranties that meet or exceed state standards.
How to Hire a Good Design Build Firm
Certain traits set a good design build firm apart from the competition: regular communication, a passion for design, and a commitment to quality products and services. A good firm also helps you stay in control of the financial side of your project.
Concrete steps you can take to help decide include:
Checking out a firm's portfolio and work history. All good design build firms have examples of their past projects. Check credentials, press, and awards, too. And a site like Houzz is a great resource for getting the lowdown from previous clients. You can also ask for a list of references of clients who have agreed to be contacted. Try to talk to one or two who have had a similar project completed.
You can tell a lot about a firm's professionalism from the first meeting. Was your call promptly returned? Was the in-home consultation a comfortable experience? Did they show up on time? Listen for verbal clues that the person you'll be working with is likely to treat you and your home with the respect you deserve.
You must be able to fully trust that the design build firm you choose will deliver the home remodeling project you envision. Listen with your ears and gut as you read websites and reviews, and during the initial consultation.
Learn More
As with everything in life, great things don't just appear. It takes time and effort if you want the rewards! At Infinite Home, we want to make sure you feel 100% certain that you've chosen the right design build firm for your Atlanta area kitchen, bathroom, or custom home project.
To learn more about all we do to make your remodeling experience an enjoyable one, schedule a conversation with us today. We look forward to meeting with you!