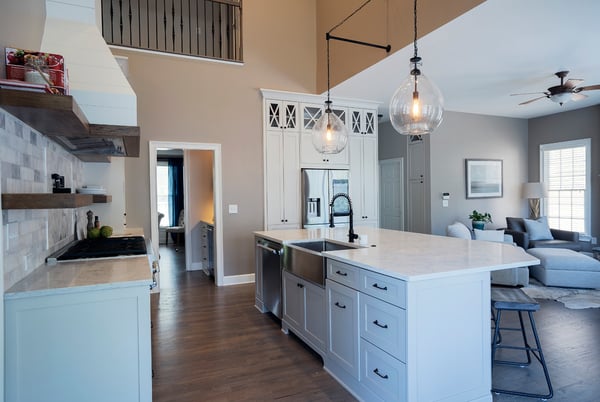 Who doesn't love a great renovation reality show? Watching an outdated, cramped home quickly transform into a residential gem is a lot of fun, satisfying every homeowner's dream of a beautiful space brought to life for people just like them.
From scripted dialogue to behind-the-scenes staging, though, the remodels you see on TV are a far cry from the ones that happen in the real world. Most people understand at some level the shows aren't "real," but in addition to being filled with great design ideas, they can inspire unrealistic expectations.
The Real Deal
Drywall doesn't happen in the space of a commercial break and it's never "simple" to just knock down a couple walls, install new cabinets, and lay new flooring in a kitchen remodel. Since we always want our clients to thoroughly enjoy the remodeling process, we like to have an early conversation about what it means to make realistic changes in an instant gratification world.
Staying Put and Making Changes
If you've decided that remodeling the home you have is a better choice than moving to a new one, here are some truths about achieving real change in a rational way.
It may not be sexy, but it pays to do extensive research and design planning before getting to the "good" part, or the construction phase.
Reality shows compress the timeline to suggest a bathroom or kitchen remodel can be done in a weekend and a whole-house remodel in months. The truth: A simple bathroom remodel can take up to a month, and that's after the design and product selections are done!
Selecting materials does not typically happen in one visit to one store. Even if there's a designer showroom, there are still going to be things you'll find elsewhere. And as there are endless options to choose from, finding and landing on the ones you want can take weeks or months.
Sometimes the shows do get it right. For example, changing the flooring, finishes, and layout of your home can result in a beautiful transformation.
Getting Real Done Right
Remodeling reality shows are great for inspiration and motivation to transform your own home. Viewed that way, together with extensive planning and prepping before you start, is the surest way to enjoy your new space in the real world.