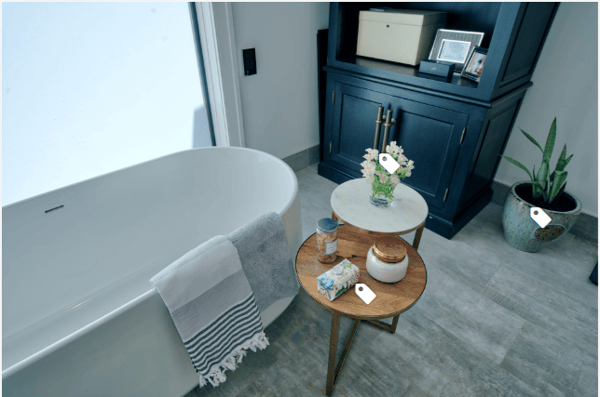 It's your sanctuary, your corner of the world, your home. It should bring you joy when you walk in the door. But what if lately, you're feeling a little less satisfied with your retreat? Have you started thinking you should move to get the home you need? Or would a master suite addition, kitchen remodel, or whole house renovation be the most effective fix?
Much of the advice you read on remodeling ROI (return on investment) focuses on the financial gains. And while many renovation projects do indeed add significant value to your home, we believe the best-invested remodeling dollars are those spent on improving your lifestyle.
The Joy Factor of Home Remodeling
When the house you live in no longer suits your lifestyle it's tempting to think that finding one that does is the simplest solution. But what if you love your neighborhood, have made lasting friendships, treasure the easy commute, and want to keep your kids in their first-rate schools?
Remodeling, not relocating, lets you stay put while adding years of family enjoyment once the project is finished.
The National Association of the Remodeling Industry (NARI) and National Association of Realtors (NAR) refer to it in their 2017 Remodeling Impact Report as the "joy factor"—the feeling homeowners have after they've made the decision to remodel.
Who knew that a few changes could make such a big difference? Yet 75% of homeowners had a greater desire to be in their home after completing a remodeling project and 65% said they increased their enjoyment. Nearly 80% felt a major sense of accomplishment once the project was complete.
What to learn from all this remodeling happiness? That there's no time like right now to turn the home you have in a neighborhood you love into the space you want it to be. And that there's certainly no joy in looking back with regret, wishing you had made changes that would have had such a positive impact on your family's life.
Have the kids moved on to start families of their own? Instead of downsizing, add on or reconfigure existing space to accommodate extended family.
We can't tell you how much enjoyment a nice master bathroom brings to a busy working couple. Go ahead and install the spa-like bath you've been craving!
One of the top "joy scores" comes from increasing the functionality and livability of the kitchen. No surprise here, as it's the space that sees the most traffic and is used for so many purposes.
The payoff of remodeling vs moving may be impossible to accurately predict, but we believe if a remodel gives you the home you've always dreamed of, it's safe to say you made the best investment!